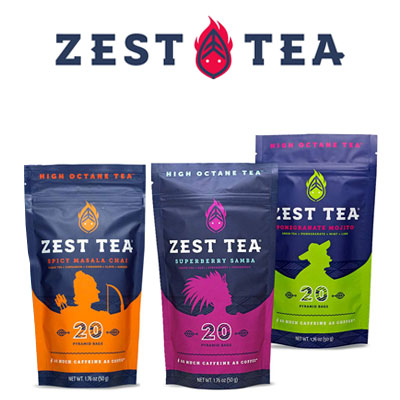 USE COUPONS
SAVE ON YOUR CBD PURCHASE
The tea is made by Zest Tea, LLC, launched by CEO, Founder James Fayal in February 2014 in Baltimore, MD. James was working as an analyst at a venture firm at the time and raised $10,000 by crowdfunding to kick start his line of tea products to increase energy and productivity.
Available Product Categories : CBD oils, Gummies, Topicals, Skincare, Inhalers, CBD pet products
Military Veteran Discount:
From a Zest Tea review, there appears to be no scientific research or data directly pointing to Zest Tea energy tea products. It would be interesting to see this data someday. While studies on some of the ingredients in Zest Tea products are plentiful, the particular combination the company uses may result in different conclusions about the products, their effectiveness, and reactions. The ingredients contained in Zest Tea products indicate significant benefits such as increased energy, but with calmness and relaxation.
Our mission is to provide accurate, objective, and valuable content for CBD, which is why we're transparent about our review process and how we rate products and brands. We may receive compensation. Here's how we make money. Our review is consumer-focused only and we do not check or take a stand regarding medical effects. Statements regarding CBD products have not been evaluated by the Food and Drug Administration. Please advise your physician prior to each use of CBD.
{{ reviewsTotal }}
{{ options.labels.singularReviewCountLabel }}
{{ reviewsTotal }}
{{ options.labels.pluralReviewCountLabel }}